Our technical department managers, Marcos Montero González and Rafael Martínez Moreno, have traveled to Peru to visit our distributors. In addition, they also met with the most important companies in the Mining, Education and Telecommunications sectors.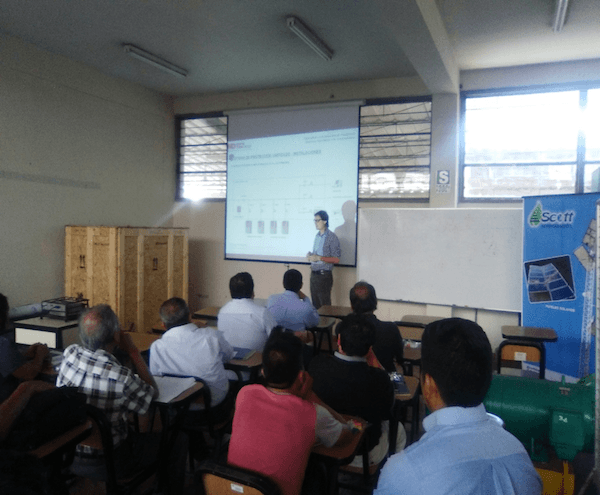 During the visit, product presentations, training courses and equipment demonstrations were carried out. In addition, on this occasion they were able to visit the University of Lima where, apart from the training courses, different tests were carried out on one of our lightning rods. In this way, they were able to check both the technical characteristics and the level of operation of these devices.
The most requested training courses were related to:
– Presentation of our main products.
Surge Protectors
AS Tester (PDC Lightning Surge Arrester Tester)
ADT Counter (Lightning Impact Counter)
– Standards and Certifications.
– Basic installation guidelines.
After this, thanks to the visit of our executives, the most important companies in the country are already requesting our products and services.
– Importance of revisions and maintenance.