Yesterday evening almost 300 lightning strikes fell over Asturias.
It was a storm that hardly left any rain but that surprised everyone after a weekend of sun and heat in which the thermometers reached over 30 degrees in places like Cabrales.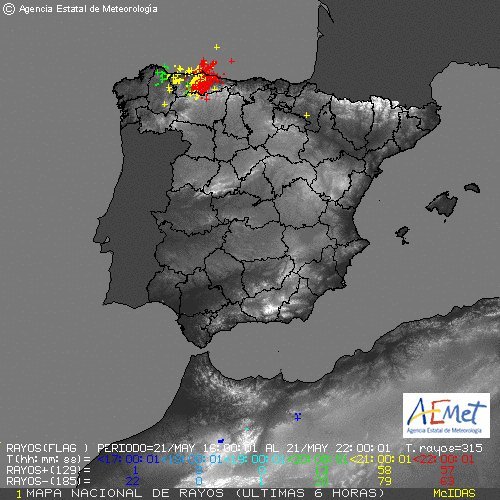 The State Meteorological Agency assures that for a few hours hundreds of lightning strikes were recorded in the region, as can be seen in the photograph.
The storm hardly left rain, although the instability will continue today.
Source: http://www.lne.es