Aiditec Systems strengthens its presence with Amesa in the American continent with a new alliance that will hopefully bear many fruits.
Amesa, a company specialized in electrical solutions and lightning protection, launches to the market the Sigma+ 22 by Aiditec Systems lightning arrester with priming device with all the technologies of this great lightning arrester and lifetime warranty.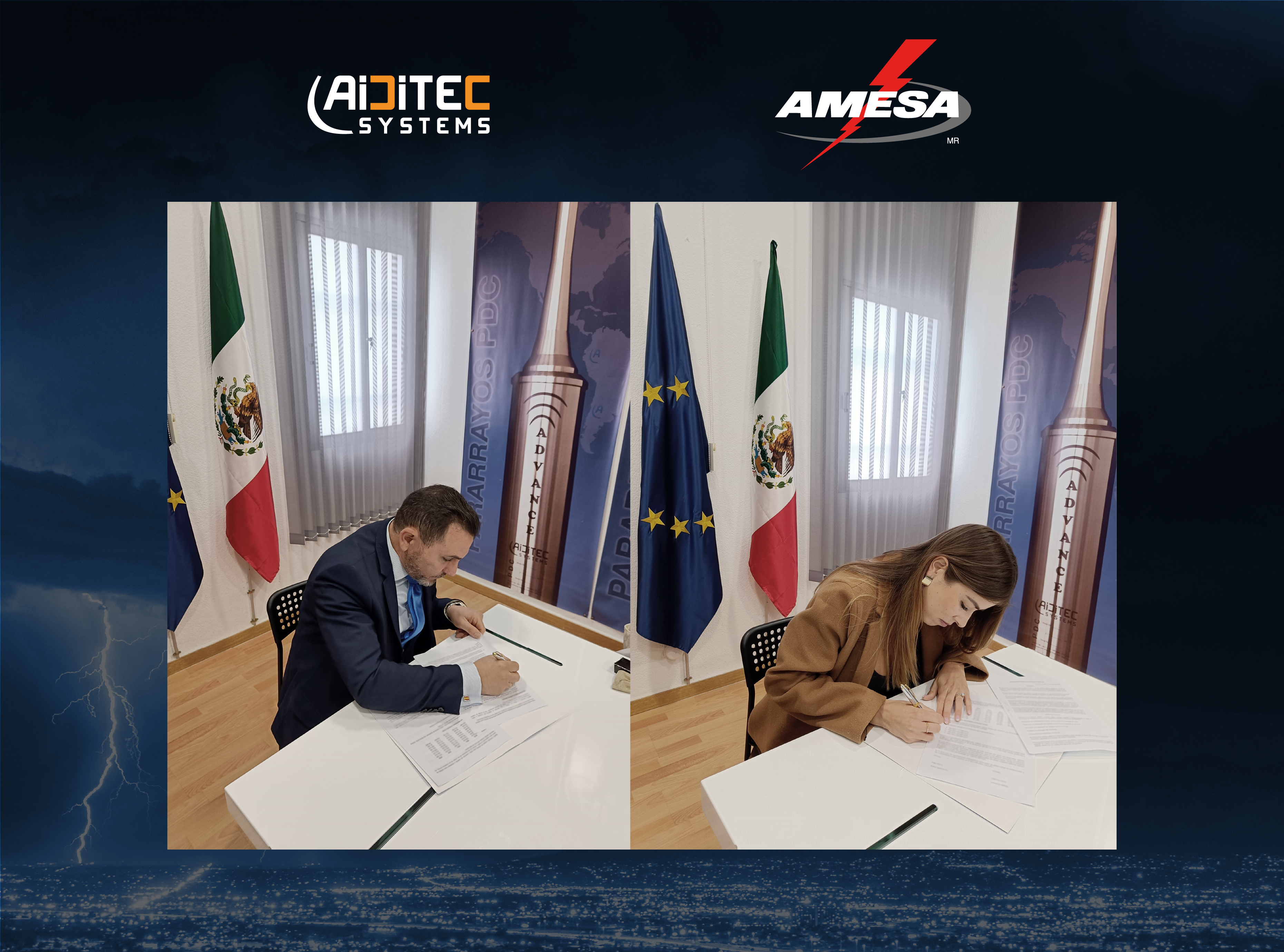 Amesa is a Mexican company with 30 years of experience in the electrical market that provides electrical solutions and lightning protection, grounding, medium voltage and integration of electrical panels. They have 7 branches nationwide, a representation in the Northeast and 2 production plants.
Aiditec Systems is a relatively young company but with a great experience in the lightning and surge protection sector. It has an international presence through its network of specialized distributors and actively participates in lightning protection standardization working groups.
Ms. Gabriela García, General Director of Amesa and Mr. Ángel Blanco, COO of Aiditec Systems and President of Grupo Teldomo, were in charge of sealing this alliance, backed by the great trajectory of both companies.
With this union we want to strengthen our firms, adapt to new markets and consolidate the expansion that both companies have set as a goal.