Last night took place a dinner tribute to our engineer Adrian Castellanos, project manager at Aiditec Systems, where all the directors of Grupo Teldomo attended to present him with a commemorative plaque in appreciation of his time in our company.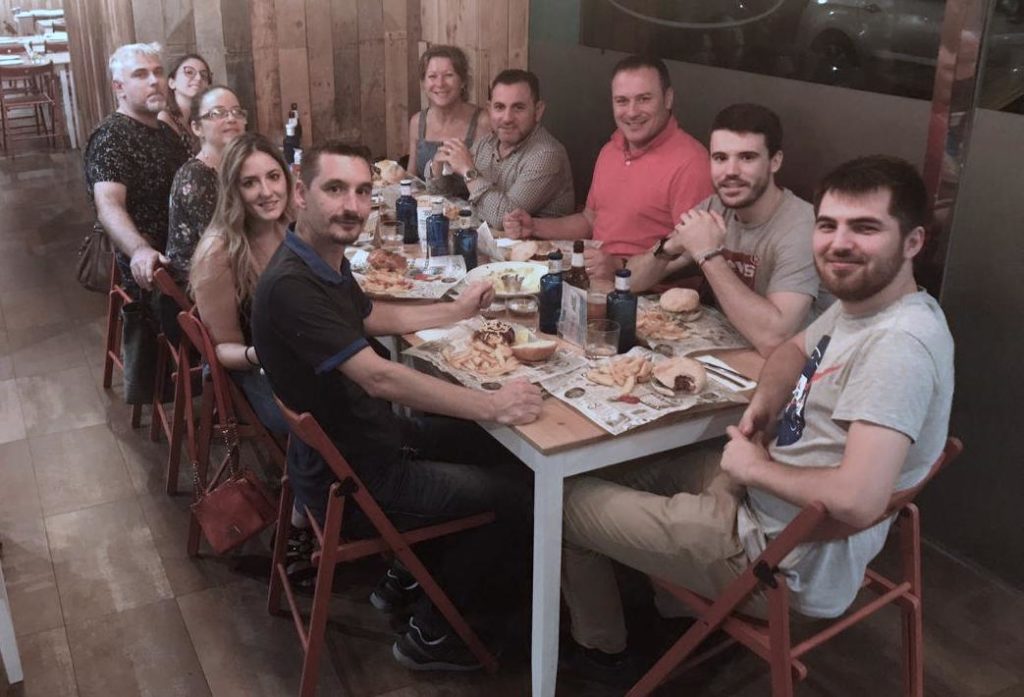 In the words of our president Ángel Blanco, "It is a very special night, although sad at the same time, because after three years with us, a new stage begins for Adrián, joining the prestigious EAE school to expand his training.
We are going to miss him very much, as his time at Aiditec has left its mark on each one of us and has marked a strong bond both professionally and personally. We lose an excellent professional and a better person, but he will always be welcome to our company, which is his home.
I remember the day I interviewed him I told him, "when I have taught you well you will leave", and so it has been. Adrian is perfectly prepared to efficiently solve any professional challenge he sets himself and he is one of the most promising people I have met throughout my career, so he will go as far as he wants to go.
It only remains for me to thank you for your dedication and effort in these last three years and wish you all the best in this new stage".
From Teldomo and Aiditec we would like to wish you all the best and remind you that your position will always be waiting for you. This is your home.
Good luck, Adrian!