Our managers Rafael Martinez and Ángel Blanco have visited Bulgaria again, just a few months later, to continue strengthening ties with DIKOM, exclusive distributors of our brand for the entire territory of Bulgaria.
Our colleagues have met with Ivo Ivanov, CEO of DIKOM, to share the strategic guidelines to follow for these coming months.
They have taken advantage of their stay there to visit facilities and confirm the high level and extensive experience in the sector of our exclusive authorized distributor DIKOM, considered a benchmark in the lightning protection sector in Bulgaria.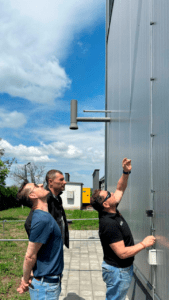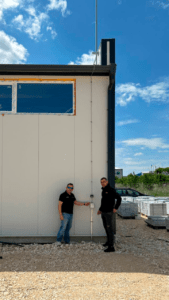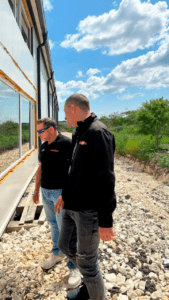 We want to thank the entire DIKOM team for the great welcome to our colleagues. It has been a very fruitful and rewarding visit for both companies and we hope to continue strengthening the relationship, both commercial and personal.
Together, we will continue to constantly work so that the mission, vision and values of our companies are reflected in each project, effectively protecting all of our clients.
We want to take this opportunity to remind you of the importance of having products tested based on current regulations and certified by accredited laboratories. Demand all the documents that guarantee your safety.