Last Sunday night took place in Benidorm a spectacular event that left all the neighbors shocked. A lightning strike caused a fire on the roof of one of the two towers of the Balcón de Poniente. Fortunately no one was injured, but firefighters rushed to the scene to put out the fire before it affected the gas tanks installed there.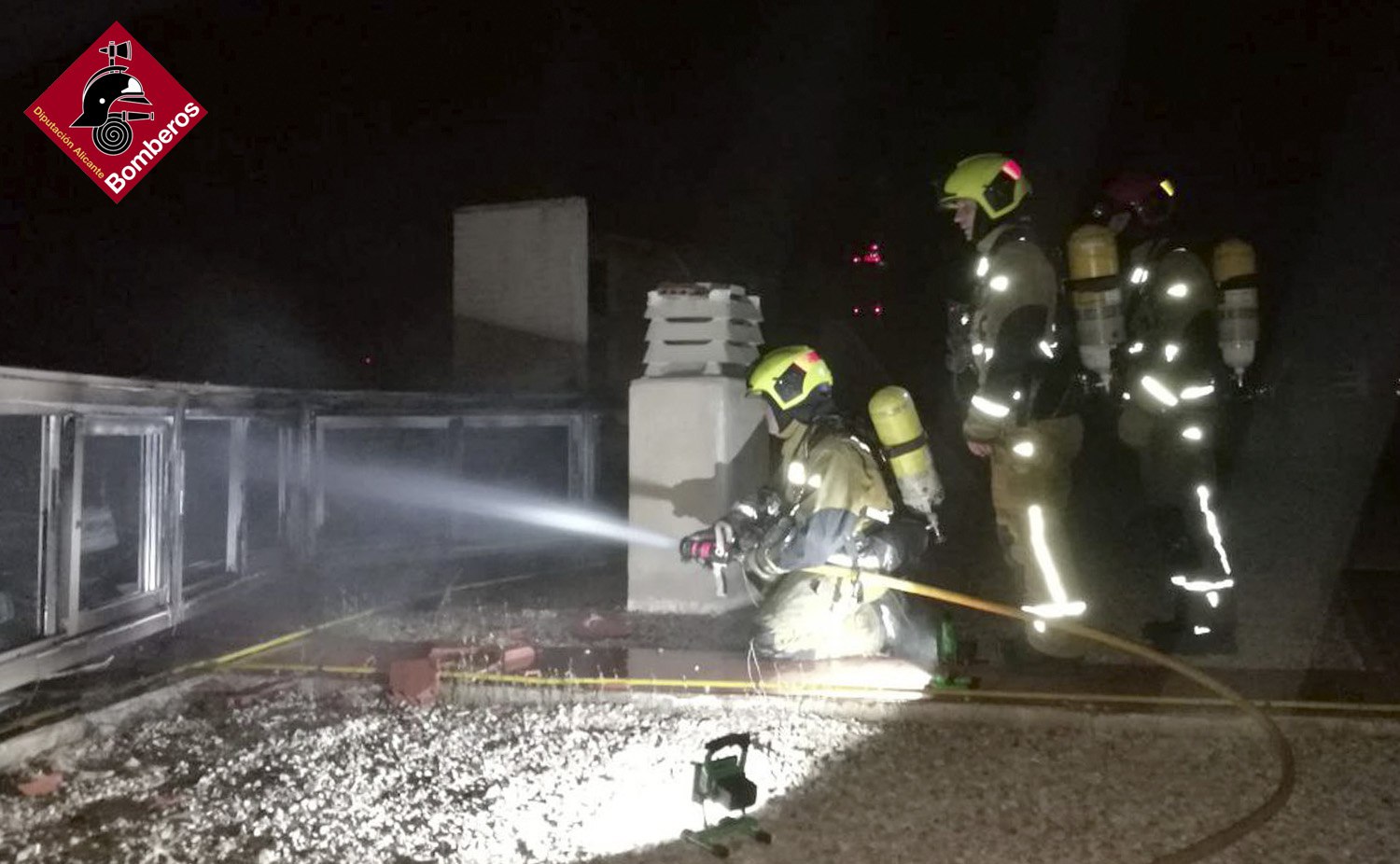 Firefighters in the affected area extinguishing the fire (image from the Alicante Firefighters Consortium twitter).
Both the affected building and its twin have a lightning rod each. However, the device was not able to attract the lightning and avoid the impact on the building. For this reason, we would like to emphasize the importance of revisions and maintenance of lightning protection systems, since a lightning protection system in poor condition poses an even greater risk than the absence of such a system.
There are two fundamental reasons to carry out lightning rod revisions periodically:
A question of safety. There are many risk factors that can damage the installation and make it not in optimal conditions for discharge: façade alterations, weather effects, changes in the value of the earth connection, a very strong lightning strike…
Standards. The UNE 21186 standard establishes as mandatory the annual revision of any lightning rod installation to ensure its correct operation.
To avoid events like the one that happened last Sunday, contact us and we will check your installation at the best price.